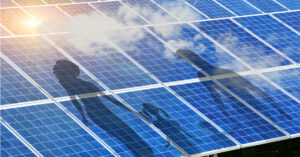 In this latest article, first published in StrategicRISK magazine, I explore how ESG goes beyond a nice-to-have and can provide businesses with a clear competitive advantage and social licence to operate. In an increasingly competitive and volatile market, ESG integrated with business strategy will act as a clear differentiator and elevate business performance.
Net zero offers a goal but not a pathway to it – how do organisations prioritise and set clear, incremental steps towards achieving a reduction in their carbon footprint?  Experience is showing us that we should expect some twists and turns along the way.  However, companies are now expected to demonstrate how they are executing their wider strategic commitments in a way that is transparent, socially inclusive and purpose-led, even though it will not be a linear pathway.
You can read more here, from page 46 onwards, in the article entitled "Get the Green Edge".