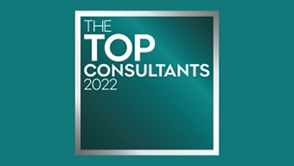 I am absolutely delighted to receive the recognition as a Top Consultant by Consulting Magazine for Excellence in Diversity, Equity and Inclusion (DE&I).
As a critical and integral part of my passion for ESG and business ethics, this award elevates DE&I to the role of strategic imperative. I continue to be energised and driven to help my clients foster a culture of integrity, be purpose-led and human-centred. It's a huge privilege and immensely rewarding to lead this vital work with organisations.
Read more about my passion for DE&I and work in this space here.