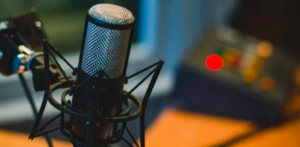 In this latest episode of the IDEA Pod series (Inter-Disciplinary Ethics Applied), I explore the meaning and understanding of integrity in the commercial world with Dr Jim Baxter of the IDEA Centre, Leeds University.  What does an organisation with integrity look, sound and feel like?  What happens when integrity goes missing – what are the aftershocks that businesses experience and subsequently suffer from, both implicitly and explicitly?
During the discussion we question the impact of integrity on performance and its relationship with corporate purpose and responsible business strategy.  We examine not only how the role of integrity in business has evolved over recent years, but why integrity matters now, more so than ever, and the broader philosophical context.
Leading with integrity in business is hard, but it is a critical capability that activates corporate purpose, unlocks long-term opportunity, and challenges us to question our motives and stick to the right path based on our inherent values, no matter what tremors or quakes come our way.
Download and listen to the Integrity episode by clicking here.