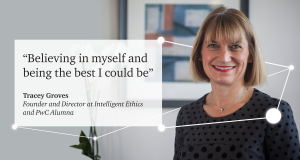 Honoured and delighted to have a fabulous discussion with Jonathan Bowman-Perks MBE as part of the Inspiring Leadership Podcast series – listen here.  During the interview, Jonathan challenges me on who stands out an inspiring leader for me personally (Mo Mowlam), my top leadership tip (you have to listen to find that one out!) and what I learnt from my early career as a Territorial Army Officer in the Royal Artillery (always be curious and sometimes you have to unlearn things to move forward).
I also share a personal story, close to my heart, which has significantly influenced the way I lead myself and others, and proves that from adversity, does indeed come strength and wisdom.
I hope you enjoy listening to the podcast.