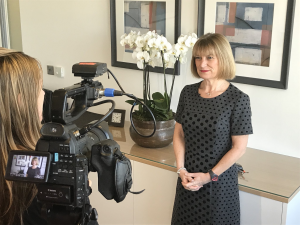 Headline News & Insights
Download Intelligent Ethics Digital Postcard here 
Working with one organisation on refreshing their Ethics & Compliance (E&C) Leadership Development programme ticks all my boxes (rather ironically) with key questions being posed such as:
What is the role of leadership in upholding the ethical values and behaviours as espoused by the organisation?
Why does this matter and how we can we empower business leaders, at all levels of the business, to recognise and understand their responsibility to demonstrate the right standards of behaviours and the consequences of not getting it right?
How can E&C collaborate with HR to build in the emphasis and connection to the E&C agenda on ethical values and desired behaviours as part of corporate leadership development?
How can we develop our leaders to be trustworthy and engage them on their critical role in creating a culture driven by shared purpose and ethical values that encourages good decision-making?
I was delighted to be asked to be a guest author for Howtobegoodat.work and contribute a chapter on Compliance  called "To be good or not be good – what is good compliance?" which you can read here.  Referenced in the article is the video by the Chief of the Australian Army, Lieutenant General Morrison, which is always good to re-visit when thinking about exactly what good compliance actually is.  Who can forget the Lt General's line:
'The standard you walk past is the standard that you accept.  That goes for every one of us, and especially those who, by their rank, have a leadership role.'
What's coming up?
As well on ongoing E&C client projects, my role as Visiting Fellow at the Inter Disciplinary Ethics Applied Centre (IDEA), University of Leeds, is extremely valuable, giving me the latest insight and learning from being part of a world-class academic Centre of Excellence on Applied Ethics.  The aim of the Centre is to help students, professionals and employees to identify, analyse and respond to the ethical issues they encounter in their disciplines and their working lives.
And let's not forget the ongoing work delivered by the Banking Standards Board (BSB) on promoting the highest levels of conduct and culture in Financial Services. The BSB have just published a Statement of Principles for Strengthening Professionalism and the BSB 2017 Assessment result were published here in March 2018.  The Assessment is intended to provide member firms with the evidence, support and challenge to help them achieve and maintain high standards of behaviour and competence, individually and collectively,