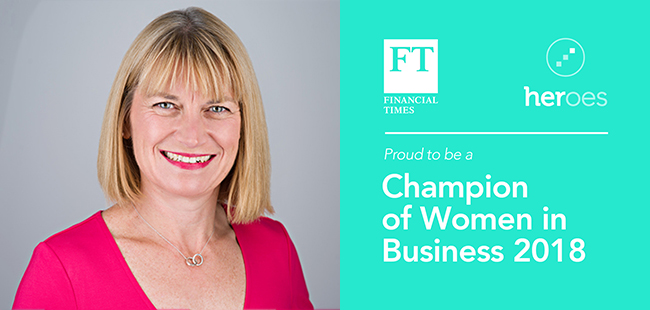 The bright lights have faded and the congratulations on social media have slowed down to a mere trickle.  However, one month on from being recognised as a FT/HERoes Female Champion of Women in Business and attending the FT Women Summit, the key messages from the day are still resonating loud and clear:
The summit reinforced my belief we will only address gender inequality in the workplace by men and women working together in collaboration. Striving for inclusion and fairness is not a minority sport
Targets being set on gender equality are not there in lieu of changing behaviours. Nothing will change if we just hit the numbers and do not address the underlying culture
Are leaders prepared to share power or does the hierarchy of fear in place across many organisations suit their purposes?
The '3 Gs' were a gift from Debbie Wosskow, co-founder of the AllBright: she talked about how you need Grit, Graft and Grace to be successful in running your own business
John Amaechi, Founder and CEO of Amaechi Performance, doesn't cut corners. He talked about how we need to make change happen, not just progress.  That progress is a tool for the status quo.  Awareness does not change behaviour.   We've got to focus on the minutiae – the small things matter if we are going to make change happen, not just the egregious stuff.  People make choices, choices drive behaviours, behaviours create cultures (not policies)
And finally, Nicola Adams OBE, Olympic gold medallist boxer in 2012 & 2016, rounded off the day with such integrity, charm and warmth.  She shared her mantra with us: Be First, Be Fast, Be Good. You can't argue with that!
The lasting impact of the day?  I am inspired to continue to use my voice for others, women and men, who cannot be heard. It matters that we are heard and we use our voices together to achieve equality and inclusion in the workplace.