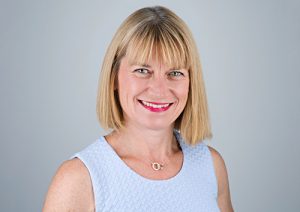 FT/HERoes Top 100 Female Executives published by the Financial Times on 20th September 2018 
I was completely thrilled to be listed as a Female Champion of Women in Business in September by FT/HERoes and published by the FT here.  The wining top 100 female executives, top 50 male executives and top 50 future leaders were recognised at the FT Women at the Top Summit on 20 September which was real recognition and a true celebration of what all of us can bring to the world of business.  It was hard to miss the social media noise on the day….
I was proud to invite my VIP guests to join me for the day and hear from some outstanding business leaders from around the world to lead the debate on how we can achieve gender equality at the top level of business in the UK and beyond.  The evening was topped off by a 45 mins interview with Nicola Adams OBE, the first British woman to win an Olympic boxing title in 2012, and the 2012 and 2016 Olympic gold medallist in the women's flyweight division.  You can't get more inspirational than Nicola.  Her mantra?  Be fast, be first, look good.
Middlesex County Cricket Club: Appointment as Non-Executive Board Member
As a non-executive Director of Middlesex County Cricket Club (MCCC) I am excited to be involved with a number of significant initiatives.  These include corporate governance reforms about to get underway to further enhance the effectiveness of the Club, the Middlesex Corporate Strategy and the delivery of Safeguarding and Participation activities to enable cricket as an inclusive sport for all.  There is so much happening at Middlesex, not least the incredible TMGA (Tendulkar Middlesex Global Academy).  The academy will provide young girls and boys between the age of 9 and 14 an opportunity to learn from one of the most respected and renowned ex-cricketers, Sachin Tendulkar.
I really enjoyed watching some of the inaugural TMGA Camp this summer at Merchant Taylors' School – read here to find out more how TMGA is pushing the boundaries of cricket for all (get it…….?) & to sign up for news.
AllBright Academy 2018 – a 10 week digital programme led by serial entrepreneur, Debbie Wosskow OBE, for independent female business leaders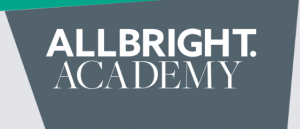 I am loving being a member of the AllBright Club which offers working women an incredibly designed space to create, collaborate and thrive. As Members, we have access to a space to work, host meetings and socialise along with a curated programme of events, talks, debates and networking events. It's even got a gym and a salon, as well as a cocktail bar and restaurant – what more do you need?
It's a truly unique place.  I am also a member of The AllBright Academy 2018, on the "Doing it for Yourself" programme, and I am now into Week 3 of the 10 week digital programme, on growing and running your own business.
What's coming up?
WeAreTechWomen Conference:  26 November, Central London. WeAreTechWomen, the Technology arm of WeAreTheCity, is hosting its third full day conference in London aimed at 300 women who are wanting to broaden their technology horizons, learn new skills and build their tech networks. Read more here. 
Trust in a Digital Age: 31 October 2018, British Academy.   This event is being held to mark the 25-year anniversary of Baroness Onora O'Neill's election to the British Academy's Fellowship and her outstanding contribution to philosophy and public intellectual life. Read more here.