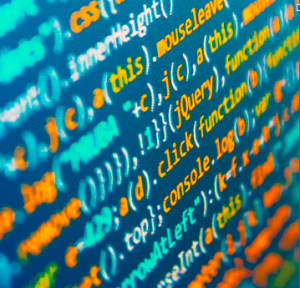 Headline News & Insights
Download Intelligent Ethics Digital Postcard on AI & Ethics here
Transforming Insurance: Industry perspectives on the opportunities and challenges of AI
In June 2018, I was invited as a guest speaker on AI and Ethics, along with a number of senior figures from the insurance industry, to gather for a round-table discussion at the Law Firm, CMS, to discuss the ethical and regulatory implications of the use of artificial intelligence (AI) in the sector.
In this collaborative report we highlight the themes that emerged, and how participants feel the insurance industry is responding to the challenges and opportunities that AI brings.
Read the report in full here. 
Responsible Business: A series of blogs on the ethical impact of AI on leadership, trust and jobs
As part of the City of London Corporation's Responsible Business initiative on the Business of Trust, I have authored a series of 3 short blogs on:
What might ethical leadership look like in practice when it comes to AI and other advanced technologies? – read here
How can we trust AI if we don't know how it works? – read here
How should business leaders approach the issues of job transformation and displacement? – read here
Changeboard Future Talent Leaders Club:  'Is it time to delete your Facebook account?' – Panellist 
On the 12th of September, the inaugural event to launch the Changeboard Future Talent Leaders Club was attended by well over 50 HR professionals.
Chaired by Lord Chris Holmes, Peer, Paralympian and Tech Champion,  and alongside a prestigious panel of Lord Tim Clement-Jones, former Chair of the Select Committee on AI (2017/8),  Lord Jim Knight, Peer and Chief Education Advisor to TES, and Kenneth Cukier, Senior Editor, The Economist, I had a energetic and rigorous debate on the ethical and social ramifications of social media and the consequences of algorithms on our lives.
We asked the question whether digital giants like Facebook, Twitter, Google and Amazon are enslaving us to narcissism, damaging our mental health, and luring us to share more and more about our lives, which is then harvested without our knowledge or permission.  Or are we naïve enough to think that we can unwind the tendrils of these technological tools from our lives – are these ways of purchasing, connecting, sharing and solving problems part of the DNA of whole generations of digital natives?
You can read an article here summarising the event, a brilliant podcast here and the highlights video here.